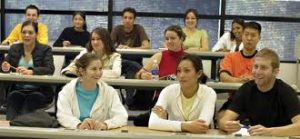 Are you challenged or anticipate being challenged by the short attention span of the new Facebook generation?  Society  refers to those born after 1995 as the Linkster Generation. Gen Z is the newest generation, born between 1997 and 2012.
Every generation brings a unique perspective to the workplace, and with that perspective comes a label (e.g., Generation X, Generation Y, Millenniums, Baby Boomers). Today's generation reputedly spends most of their time developing new friends and contacts through the various social media. They want to be entertained by fast-paced, interactive content that can harness and retain their attention.  Therefore, the challenge becomes: How do you win the "attention competition" over social media?
Conversation is probably the number one key element of concern.  Small talk has turned into "micro talk." Everything seems to be about bits and bites of language, shortcuts in both the written word and verbal conversation. When a company takes shortcuts, it fails. Today's students need to understand that the global workplace requires thought and considers writing and speaking in complete sentences important to gain and maintain a competitive edge.
Perhaps this is why the whole idea of "mindfulness" is gaining popularity. We need to slow down. Just some thoughts for you to ponder and share.