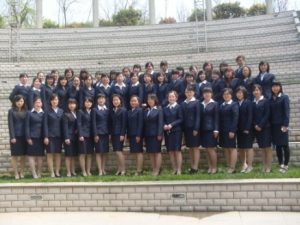 The World Academy for the Future of Women is a bold and rigorous leadership training program for women committed to acquiring the skills and confidence needed to develop as campus, community, national, or global leaders.
The Academy, which was inspired by the United Nations Millennium Development Goals, was announced at the Annual Women's Symposium on the SIAS International University campus in Xinzheng, Henan Province, China, on May 3, 2009. The Academy opened in September 2009 (academic year 2009–2010) at SIAS and is now celebrating its fourth year of operation. The purpose of the Academy is to promote and accelerate the advancement of women worldwide. The Academy's mission is to engage women in discovering their purpose and passion in life and to inspire, inform, and instruct them in finding their path to success.
I met Jerrie Ueberle, founder and president of Global Interactions, Inc., through a mutual business associate, Dr. Susan Tafler, former internship program coordinator and faculty liaison, at Mesa Community College. Dr. Tafler was recommended to me by Maryanne Weiss, president of Greater Phoenix SCORE, as a viable contact for marketing my four-book series, The Art of Professional Connections, to college and university bookstores. This is a guidebook series that helps develop and advance students' business-social skills. Little did I know that the process I used to engage input from a widely diverse group of business professionals in developing my four-book series would capture Susan's attention, and then lead to an introduction to Jerrie Ueberle, president of Global Interactions. From that meeting, I was invited to attend the academy's facilitator training, which I completed. 
About the Academy and Their Students


Jerrie Ueberle: "SIAS female students are invited to apply to become an Academy Member. The application process provides students the opportunity to express their commitment to leadership and, if selected, an active engagement in the Academy curriculum and projects to learn and demonstrate their leadership abilities. The selection of 100 female students (from any academy class—freshmen, sophomores, juniors, and seniors) will be finalized through recommendations and personal interviews. Participation in the Academy is a one-year commitment. The Academy is a certification program and does not provide academic credit. A Men's Academy for the Future of Women was established in 2012—membership consists of 60 male students committed to supporting the leadership of women.
A team of facilitators with leadership skills in business, corporations, community, global projects, and personal growth will deliver the Academy curriculum. Each facilitator shares a passion and commitment to preparing women for leadership roles. The founding facilitators are generously contributing five to six weeks of their time to be on the SIAS campus and paying their travel costs to participate. The Academy Board is seeking a comparable Chinese and Cambodian team to cofacilitate with them. In addition, the academy invites SIAS Chinese and foreign faculty, as support staff and project supervisors, to enhance the hands-on projects that will transfer and apply the leadership skills to practice."
Interested in Learning More and Getting Involved?
Join the World Academy's Volunteer Opportunity in China and Cambodia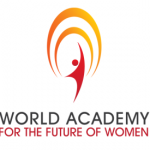 The World Academy for the Future of Women began in September 2009. The training continues to exceed expectations for what could be achieved through this program to inspire and empower young university women to identify their purpose and passion in life and find their path to success. Several members have also completed an Advanced Academy, which also resulted in a Men's Academy for the Future of Women. Team projects, using the United Nations Millennium Development Goals, engaged the women in meaningful research, organizational skills, project design, and the opportunity to present their work at the Annual Women's Symposium, where 5000 students participate. In addition, they engage with 80 universities around the world through a UCP–SARnet (University–Community Partnerships–Social Action Research in a virtual exchange.
There are multiple ways to support the Academy:
Become a mentor to one of the Academy members;

Apply to be an Academy Facilitator for an upcoming year at SIAS or in Cambodia;

Provide an internship to a student;

Invest in the future of the Academy or the future of an Academy Associate by becoming an Academy Investor in the Future of Women;

Offer project ideas that focus on women's issues;

Connect us with others in your network who would be interested in the Academy and the leaders it will produce;

Assist us in making this project known to grow the Academy to other campuses throughout China and worldwide;

Provide us with resources to expand this work.
Persons who are committed to accelerating the advancement of women, skilled in leadership training, and generous with their time and resources are invited to apply for a five- to six-week volunteer assignment teaching a module of the World Academy for the Future of Women curriculum on the SIAS International University campus in Xinzheng, Henan Province, China, or on the SIAS International University campus in Phnom Penh, Cambodia. Persons not immediately available for a five-week assignment are invited to participate and become a member of the World Academy facilitator body contributing through mentoring, module and resource development, as well as ways created through their partnership and network."
We are seeking to expand the World Academy to other locations in China, Cambodia, and around the world.  Ideal candidates are persons who are:
committed to promoting and advancing women in leadership roles;

ready to give back and make a difference;

motivated by an international adventure and experience that will advance their thinking and skill set;

courageous and confident in their facilitation skills and ability to embrace ambiguity;

exhibit an extraordinary ability to be flexible and remain focused;

seeking a career break/change/charge to propel them into new environments;

wondering "Is this all there is?" and able to imagine a world of possibilities;

ready to join forces with others who want to see extraordinary movement in reaching the United Nations Millennium Development Goals by 2015; and

have a passion for making a world of difference in their lives and the lives of others.
For more information on how you can be involved, call Global Interactions at 602.943.3922 for a World Academy brochure, facilitator application, and information about the training. 
The World Academy for the Future of Women is a program of Global Interactions, a
501(c)(3) nonprofit organization, in collaboration with Sias International University, China.