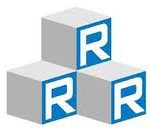 A New Year is the time when we set new personal and professional goals.  Sharing your goals is a great way to make yourself accountable. Otherwise, the goals are just wishes that fade.
Use the three "R's" as your building blocks to achieving your goals.
Why not share your goals by posting them for our visitors to reflect on? You will be offering new ideas! Then come back and post your accomplishments as you achieve your goals. This offers encouragement to others. You will surely inspire others as you enjoy a sense of accomplishment for yourself.  This does not have to be a New Year commitment; it can be anytime you feel the need to reroute your plan or thinking. Your original goal got you started. It might be time to revisit that goal and tweak it. Be flexible with yourself. Inspire others and be inspired in return!
Reflect on what worked,
Refocus on utilizing new ideas, then
Renew your approach.
Please share your goals or thoughts.