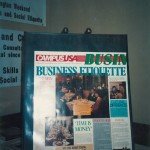 In my previous blogs, I shared with you my journey into the "image industry," how this industry has evolved, and the directions it has taken. In this blog, I will share my journey into the world of professional etiquette and international protocol—another branch on the "image" tree—in the hope that it will shed new light on this career option for you.
In 1985, I created a sole-proprietorship, "You're Unique," and specialized in fashion workshops that ranged from color and body line analysis to accessorizing techniques, to dress-for-success seminars. I had a storefront and a beautifully decorated office and classroom. I held these fashion workshops in my classroom or seminar format at a client training facility.
Everything was going well, but something was missing. As I started networking and approaching companies regarding my "dress for success" seminar options, I felt that I lacked credentials in this field! My background included sixteen years working for a municipality and an international company, and I had a fashion design background; however, I needed a business module for this new and emerging industry. So I started researching training options.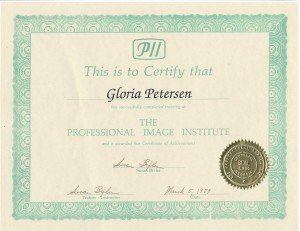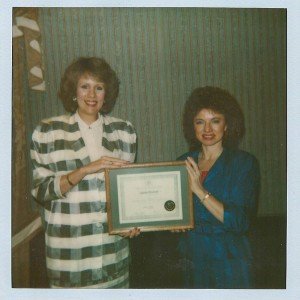 In 1989, I read an article in the Wall Street Journal about a training company called "The Professional Image Institute" located in Atlanta, Georgia. Bingo! Credentials! I made inquiries and learned that I could get a certificate that would validate my knowledge. I took the training and received my image consultant certificate. Although I already knew 80 percent of what was shared with me about image and professional dress, it opened my eyes to the field of etiquette training. This segment of the training covered body language and basic etiquette training that centered on the business lunch. That whetted my appetite, and I wanted to know more. I immediately incorporated body language and business lunch etiquette into my seminar modules. But something was still missing! I wanted to know more about the field of etiquette and protocol.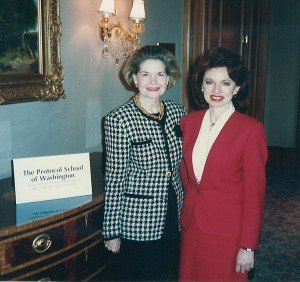 In 1990, I read another article in the Wall Street Journal about executive etiquette training with Dorothy Johnson and Company. This (relatively new) five-day executive training in Washington DC was perfect. It covered everything from personal presentation and business communication skills to social entertainment. Plus, it gave me additional certification credentials. This was the program: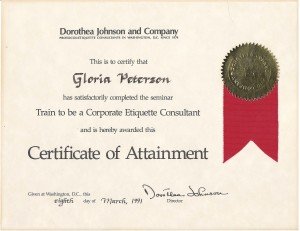 1991    Dorothea Johnson and Company
Train to be a Corporate Etiquette Consultant: An Etiquette Consultant Certification Program
The five-day training program consisted of the following three segments:
I. Communication Skills in the Business and Social Arenas
II. An Executive Seminar in Business and Social Etiquette
III. An Executive Seminar in Business and Social Entertaining
A year later, the school added international protocol to its curriculum. I returned and added this dimension to my seminar offerings, changed my company name to better reflect this new direction, and then moved my business closer to Chicago's international hub.
Dorothea Johnson, the founder, and president, changed the name of the school to "The Protocol School of Washington". This was the new program: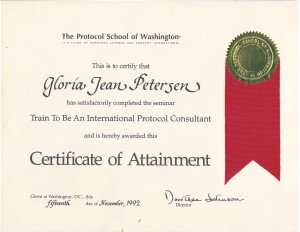 1992    The Protocol School of Washington®
A division of Dorothea Johnson and Company International
Train to be an International Protocol Consultant
The two-day training program consisted of the following two menus:
I. How to Succeed in the International Arena
II. Dine Like a Diplomat
This training allowed me to blend all of my training from "The Professional Image Institute" and "The Protocol School of Washington" and to create a complete package with confidence! The school continued to evolve and blended its corporate etiquette and international protocol into a new three-day training curriculum. So I returned to make sure that my training included all the changes and updates. This was the additional training: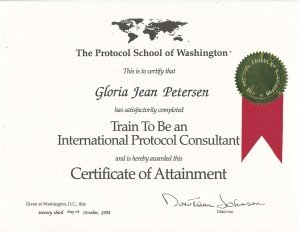 1994     The Protocol School of Washington®
Train to Be a Corporate Etiquette Consultant
Train to Be an International Protocol Consultant
The three-day training program consisted of the following segments:
I. Business Etiquette for the '90s
II. Dining Skills for the '90s
III. How to Succeed in the International Arena
IV.  Dine Like a Diplomat
This training served as a valuable review and brought me up to date on the Protocol School's complete curriculum. Dorothea Johnson started calling me her "groupie." I now had what I needed, and it was time for me to move forward and focus on developing my business to include a better-rounded program.
As times changed, the business community started advancing in new directions! "Civility in the workplace" and "Netiquette" became the new programs in demand. Plus, the casualization of the workplace throughout the 1990s placed less demand on formal business attire and protocol training for domestic companies. International companies, however, still required the formalities. It was time to do more research and rework my offerings. In 1998, the workbooks that I had received from my previous training were no longer meeting the needs of my marketplace and clients. Consequently, I discontinued their use.  I then conducted a survey, shared my concerns with my former PSOW training, and, with the assistance of my Advisory Board members and client feedback, we revamped Global Protocol's offerings to include customized programs built around the following main topics:
2000    Global Protocol, Inc. | Global Protocol Academy
A sampling of Customized Offerings:
» Presence | The Power of Perception (Image Development)
» Business Etiquette | Modern versus Traditional Expectations (New Rules for Today)
» International Protocol | Cultural Trends (Diplomacy Abroad)
» Business Entertaining | Planning and/or Participating in Events
» Dining Decorum | Casual Meetings to Formal Events
Taking this new direction, we put a stronger emphasis on the development of social intelligence and upgrading professionalism. As the saying goes, "the pendulum is swinging back" to the development of social skills to create a balance with technical skills. Plus, a recent article in the AP press notes that a preference for formal dining is making a comeback and many restaurants are responding. "Tablecloths are back on the table!"
To be a professional, in the truest sense of the word, you need to present yourself with presence, respect protocols, and conduct yourself with appropriate behavior (etiquette). It is all part of the package and embedded in the word "professional." Plus, it is what I constantly hear is missing, not only from members of a company's staff, but in their dealings with clients, customers, or prospects.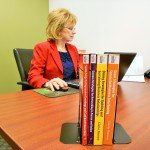 I now have the "complete package!"  In 2010, I decided to share my knowledge in a series of four books and training modules entitled The Art of Professional Connections:
2011    Seven Steps to Impressive Greetings and Confident Interactions
2011    Success Strategies for Networking In Person and Online
2012    Dining Strategies for Building and Sustaining Business Relationships
2013    Event Strategies for Successful Business Entertaining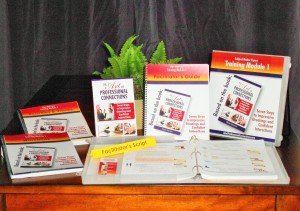 It is my goal to share all that I have learned and experienced in this set of books and their training module companion—it is my legacy to you.
2014   The Art Of Professional Connections a four-book published edition was completed and added to the Global Protocol Academy curriculum.
The SME (subject matter expert) training modules are licensed and available for purchase by career centers and corporate trainers so that you can incorporate this much-needed training into your curriculum. Visit  "Global Protocol Academy" for details on our comprehensive training curriculum. (The SME books and modules are included in this training.) To learn more about the professional development book series, visit ArtOfProfessionalConnetions.com
2023    Released my first personal development book entitled "Mindfulness and Health Watch: Your 2023 Weekly Journal". Why the different direction? After much reflection and as a result of my practice, I realized that if you don't have a confident sense of self, the knowledge and skills acquired struggle to work. Success is all about confidence and the ability to get beyond life's setbacks.
2024    Coming soon: The release of a personal development book on how to use your grit power to get beyond your challenges and obstacles. 
What led you to your current career?