Sister Cities International was created at President Dwight D. Eisenhower's 1956 White House conference on citizen diplomacy. President Eisenhower envisioned an organization that could be the hub of peace and prosperity by creating bonds between people from different cities around the world.  He reasoned that, by becoming friends, people of different cultures could celebrate and appreciate their differences, instead of deriding them, fostering suspicion, and sowing new seeds for war. Sister Cities International has played a key role in renewing and strengthening important global relationships and serves as a center for institutional knowledge and best practices to benefit citizen diplomats. Since its inception, it has developed into a network that unites tens of thousands of volunteers in programs in 136 countries on six continents.
"I first became involved in the Sister Cities network through Chicago Sister Cities International.  This participation added tremendously to my PSOW (Protocol School of Washington) training because it allowed me to experience a variety of cultures locally. People are your best resource! While you gain knowledge from books, experiencing a culture through its people and events is what makes the learning real. One of my most fascinating experiences was learning about the Way of Japanese Tea. It was during this experience that I met Carin Manbeck and Joyce Kubose, who became valued instructors for our certification program. When I moved to Phoenix in 2008, I joined the Phoenix Sister Cities organization. I encourage you to learn about the Sister Cities program closest to you and join. To find a Sister Cities organization in your area, contact sister-cities.org."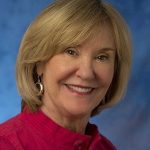 About Phoenix Sister Cities
by Paula West, (former) Executive Director, Phoenix Sister Cities;
At the heart of all Sister Cities programs is an agreement signed by the mayor of each city that confirms his or her community's commitment to the affiliation. Each city then agrees to send and receive delegations of various types, including political and business leaders, arts and cultural representatives, educators, and municipal and technical experts because these exchanges promote cross-cultural understanding, municipal and technical cooperation, and business opportunities.
With that as its goal, Phoenix Sister Cities was founded in 1975. It established its first Sister City relationship in 1976 with Hermosillo, Sonora, Mexico. Over the next 30 years, it expanded to include eight more cities:
Himeji, Japan (1976)

Taipei, Taiwan (1979)

Chengdu, China (1986)

Grenoble, France (1990)

Calgary, Canada (1997)

Ennis, Ireland (1998)

Catania, Italy (2001)

Ramat-Gan, Israel (2005)
Phoenix Sister Cities is committed to promoting global awareness, understanding, and appreciation by creating exceptional opportunities and international partnerships for the citizens, businesses, and organizations of Phoenix. Programs and exchanges focus on five broad areas: youth and education, municipal and technical cooperation, economic relations, arts and culture, and disabilities awareness. As a volunteer-based membership organization, it is supported and highly relies on its committees and volunteers who are dedicated to achieving the goals and advancing the mission of the program.
Through its exceptional exchange programs and strong relationships with its sister cities, Phoenix Sister Cities is recognized as an award-winning organization. In 2007, Sister Cities International awarded Phoenix Sister Cities their most prestigious award: Best Overall Program in the United States for cities with populations of 500,000 and over. Then in 2009, it received the 2009 Innovation Award in Youth and Education. And most recently it was awarded the 2012 Friendship and City Award for Communications and Cooperation in China. Persons interested in volunteering and participating in cross-cultural programs are encouraged to become a member.

Phoenix Sister Cities, Inc.
Get involved!
phoenixsistercities.org