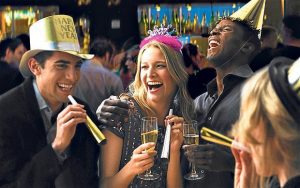 It's fun to celebrate the close of one year and the beginning of a new year with holiday parties. Whether your celebration plans are in the privacy of a home or at a public venue; be considerate, kind, and mindful of your behavior. Regardless of the type of celebration, you do not want to damage or deteriorate reputations.
Tip #1: Respond to and honor invitations. If you have been sent a special invite, respond! The host is planning food and beverage. It is rude to show up if you did not respond as well as to not show up when you did respond with a "yes." And, if your company has prepaid for your meal, showing up is a must! It is noticed and noted. If something happens and you cannot attend, contact the meeting planner (or host) immediately.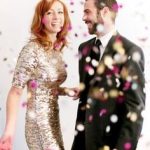 Tip #2: Dress with good taste. Holiday celebrations are a wonderful time to wear your more glamorous clothing or to display the more creative (fun) side of your personality. However, if what you are wearing is too revealing, you risk making others uncomfortable, being captured for others to share on social media (an embarrassment), or being viewed less professionally at work the next day.
Tip #3: Protect your reputation. Whether at someone's home or a venue, your behavior can demonstrate the social skills that will get you promoted or brand you as the party horror story. Worse yet, a poor display of behavior could end up on social media or be the topic of discussion in the company lounge. It's your choice!
Tip #4: Mingle and socialize! Make it easy to mingle and circulate. Don't forget to brief your spouse, date, or friends on the people before the party. The more you share, the more comfortable everyone will be.
Tip #5: Make sure everyone is having fun! Whether you are the host or a guest, make sure that everyone is interacting. You will demonstrate impressive leadership skills and social prowess.
Tip #6: Keep the conversation upbeat, as well as confidential. Avoid controversial topics. Keep conversations enjoyable by derailing a topic (or joke) if it is heading in a damaging or uncomfortable direction. Also, avoid the temptation to disclose confidential information, which is easy to do if your gossip side surfaces. The competition (or the media) could be present in the person of a husband, wife, or friend of a guest.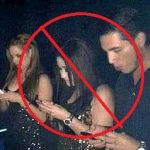 Tip #7: Be discreet with your technology. Make the people around you your priority. Your party partner is not your technology! If you must make or receive a call or text, do so privately. The best is to turn off your cell phone or leave it in your car to avoid rude temptations. However, if you plan on taking and posting photos, be sure you have permission.
Tip #8: Display impressive dining decorum. Do not double-dip at the hors d'oeuvres table. You might do it at home but do not when socializing. Formal meals should be eaten with class and distinction. This means knowing your table setting and handling all aspects of the meal … from ordering from the menu and handling mishaps to paying the check … in a professional manner.
Tip #9: Drink alcohol responsibly. It can take an hour for your body to process one alcoholic beverage. Always drink alcoholic beverages in moderation. To control your body's alcohol intake (and avoid a potential DUI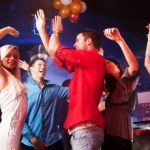 afterward), drink a glass of water between each alcoholic beverage—and eat food (never drink on an empty stomach). Stay in control of YOU.
Tip #10: Enjoy the music and dance the night away! Music and dance are the highlights of any celebration. Respect everyone's dance space.
Tip #11: Your date is your date! Do not cross the relationship line by turning the party into a controversial reality show or dating game.
Tip #12: Participate in the New Year toast. You do not need to drink alcohol to toast. Any beverage will do. It's about the celebration, not the type of beverage.
Bottom line: A good reputation takes years to build. However, it only takes one negative incident—especially at a Celebration Party—to destroy a professional's stature within the business community, with clients, and with peers. Celebration parties are the perfect opportunity to demonstrate and share your "social ability" and to broaden your business social circle.
Professional guidance for a wide range of events can be found in
"The Art of Professional Connections:
Event Strategies for Successful Business Entertaining"
Please share your holiday celebration tips.